Eco-friendly cardboard hanger artwork
In 1964, Belgian surrealist painter Renny Magritte created a classic painting known for many generations, "The Son of Man" (also known as "Man in the Black Hat"). In front of the misty background, a man in a black suit and a black top hat stands quietly, his face completely obscured by a green apple, leaving the viewer with unlimited space to imagine.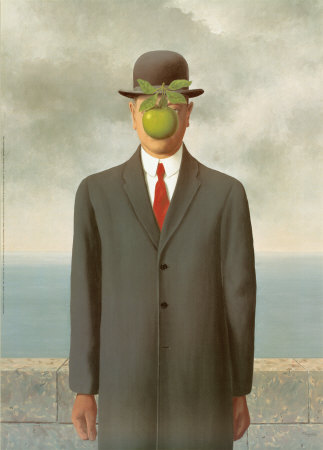 In fact, it is not only the Son of Man, but also in other works of the master, such as LesAmants, that you often see the faces of the people in the paintings obscured. Magritte once explained this creation habit and style: "What we see in front of us, there is usually something else hidden underneath. People are not interested in what is clear in front of us, but want to know what is covered." Magritte's paintings have long been sought by collectors, perhaps because of the mystery surrounding them.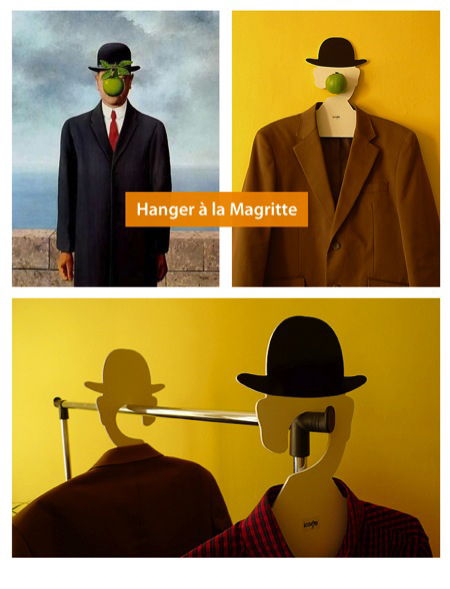 More than 40 years later, designer Igor Udushlivy has recreated the gentleman from Margaret's The Son of Man with a line of "Son of Man hangers." Every time you hang your clothes on this hanger, it transforms into a physical version of the Son of Man painting in a different image. As an artistic extension of the painting The Son of Man, this series of hangers not only follows the abstract style of the painting, but also is very suitable for daily use, successfully allowing classic art to "step into" ordinary life.
If you've ever wanted a copy of Margaret's The Son of Man in your home but couldn't afford it, now, add an Igor Udushlivy Son of Man hanger -- and instead, let's pay homage to Master Rene Magritte.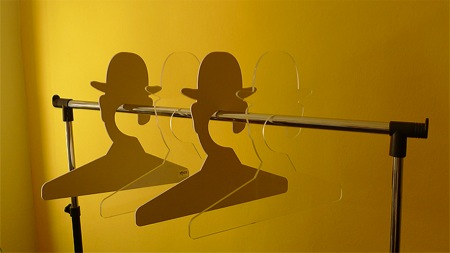 Mengcaii Paper Products is a professional printing and packaging enterprise of environmentally friendly paper hangers for high-end clothing. It is a production-oriented enterprise integrating design, production, sales and development. Professional manufacturers customize paper hangers, paper shoe hooks, paper photo frames, paper silk towel holders, paper sock holders and other environmentally friendly paper products, which are eco friendly and 100% recyclable.
Leave a Reply
Your email address will not be published.Required fields are marked. *